Welcome to my Website!
Whether you're buying or selling, feel free to contact me and I will be happy to assist you with all of your real estate needs. I can offer you a wealth of information based upon my two decades of experience and expertise.
I specialize in Millburn/Short Hills, as well as, Livingston, Summit, Chatham, Maplewood, South Orange and surrounding communities approximately forty minutes from New York City.
DIANNE WHITE
"A Proven Professional"
Experience and Expertise
Outstanding Personal Service
Genuine Concern for the Client
Perseverance
NJAR Circle of Excellence
Member NJAR Distinguished Sales Club - LIFETIME
Weichert President's Club

Weichert Ambassador's Club
Weichert Million Dollar Sales and Marketed Club - Consecutive Years
The American Registry/Worldwide Recognizes Dianne White for Showing
Dedication, Leadership and Excellence in Real Estate Service - LIFETIME
5 STAR Real Estate Agent for "Overall Satisfaction" in NJ Monthly Magazine
Multi-Year Recipient
Who's Who Publisher's TOP FEMALE EXECUTIVES - In Honor of Outstanding Professional Excellence & Dedication - LIFETIME
Certified Advanced Marketing Specialist
Certified Advanced Buyer Residential Specialist
Certified Relocation Specialist
My Business Philosophy
I provide my Buyers and Sellers with outstanding professional service that's persistent, honest, hard working, caring and detail-oriented. I am genuinely concerned about the needs of buyers and sellers, and my former clients have given me many referrals over the years. As a real estate counselor with two decades of experience, I can offer you the right advice at the right time. Rely on me when you need the services of a dedicated professional who will exceed your expectations. MY GOAL IS SIMPLE...I WORK DILIGENTLY SO MY CLIENTS WILL BE HAPPY WITH THE RESULTS.
"Dianne, your enthusiasm, love and dedication to the enterprise has been impressive. I will always contact you when I need further assistance, or when a friend may be in need of help. You are always welcome at our new home! Thank you."
"You're the best! You gave us the right advice at the right time. Thank you!"
"We are all so happy now...it was because of you. Thank you, Dianne."
"Thank you so much. You were incredible!"
"Dianne, I could not have done this without you. Thank you for your attention to detail, professionalism, service-mindedness, sensitivity and tremendous skill at your craft. Please feel free to use me as a referral at any time."
"Our new home is SO beautiful... :) We really found the perfect house...You have been a wonderful help on this journey."
"Thanks for everything Dianne. You did it for us and WE appreciate it! All the best."
"Dianne White helped us through a complicated situation with extreme professionalism and patience."
"We could not be happier about how our house sale went! You were so helpful and instructive. You were on top of every detail. It all added up for a very successful and quick sale. We will always be grateful to you for your professionalism, experience, and thoughtfulness. Thanks also for your kindness and generosity during the whole process. We really appreciate it!"
"Thanks, Dianne! You have been a blessing to us. We wish you all the best!"
"Thank you for your patience and dedication to make our house sale a real successful story. We can't thank you enough for your professional guidance and special touch on every detail."
"Thanks again for keeping my husband and I sane and informed during the process of selling our home."
"We are very excited and looking forward to moving into our new house. The new house makes us very happy as you said. We could not find our home that easily without your help. I will definitely refer you to my friends who want to buy or sell houses in Millburn and around."
"Dianne has been with the sale every step of the way. She is a tactful dynamo, a professional through and through, and a nice person – an enviable combination in a listing agent."
"I found her to be very sincere - honest and working in my interest all the way."
"Thanks to you for all your hard work, persistence and experience in helping us to sell our home in a difficult market. Also, thanks for your help in finding us a new home that is perfect for us."
"As professionals, we have very high expectations and standards for those who work with and for us. Dianne exceeded our expectations and standards in all respects."
"Dianne was my buyer-agent who tirelessly worked to guide me in finding and closing my house. I LOVE my house. She also helped several of my neighbors sell their houses successfully. So I have see her on both the buy and sell side. She is professional and fair, and what really sets Dianne apart is that she cares deeply about her clients' enjoyment of finding the right house - this philosophy drives everything she does to deliver a satisfying experience and outcome for her clients."
"You should feel proud that you have such an excellent employee working at Weichert. We will forever be grateful for Dianne's help. Because of her, we can enjoy this house, see our kids grow and find life beautiful."
"We would recommend her to anyone and have, in fact, recommended her to several people who have asked, and some who have not. She is the best that we have ever seen."
Please C
ontact

me for all of your Real Estate needs

.
*(973) 723-9802*
diannerwhite@aol.com
dwhite@weichert.com
Buyers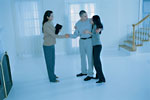 Whether you're looking for your first home, your dream home or an investment property, I'm committed to providing you with the highest quality buyer service. When making the type of investment that buying a home requires, you deserve to have all the latest market information and the very best advice, both of which I can provide you with. Read more.
Sellers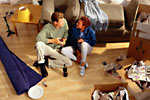 The decision to sell a home is often dependent on many factors. Whatever your reasons are for selling, my proven effective marketing strategies will ensure that you get the highest possible price for your home. I guarantee to provide you with professional, ethical and confidential service and keep you fully informed every step of the way. Read more.